Trending
How To Compress Video Without Losing Quality
برنامج من أجل تقليص حجم الفيديو مع الحفاظ على جودته
In today's digital age, where videos have become an integral part of our daily lives, the need to compress them without compromising their quality has never been more crucial. Whether you're a professional videographer or an avid social media enthusiast, finding ways to reduce file sizes without sacrificing clarity and detail can seem like an insurmountable challenge. But fear not! In this article, we will uncover the secrets and techniques that will empower you to effectively compress video without losing quality. Get ready to unlock a world of possibilities as we delve into the art of video compression like never before!
The strides made in technology have brought us into an era of 4K videos and 360-degree photos. The continuous enhancement of visual quality is a testament to our fascination with capturing life's moments with utmost clarity.
Growing File Sizes and Storage Challenges
No one can deny that the technological development that took place in the last decades has necessarily led to the advancement of photography and shooting such as cameras in smartphones and professional cameras like Nikon or Cannon, which has increased the size of the files recorded as the quality is getting better, and now we are speaking of 4K videos and 360 degree photos.
That's why as shooting addicted, we often want to share them with other people either for business,  friends or family members – after all that's why we have taken them. Unfortunately, their size is the first problem that you may face. Besides, if you do not delete them or you want to keep them as souvenirs, this will affect your hard disc storage.
The Need for Video Compression
The pursuit of excellence in video creation has led to the generation of impressive visual content. From breathtaking landscapes to intricate details, our videos capture the essence of our experiences.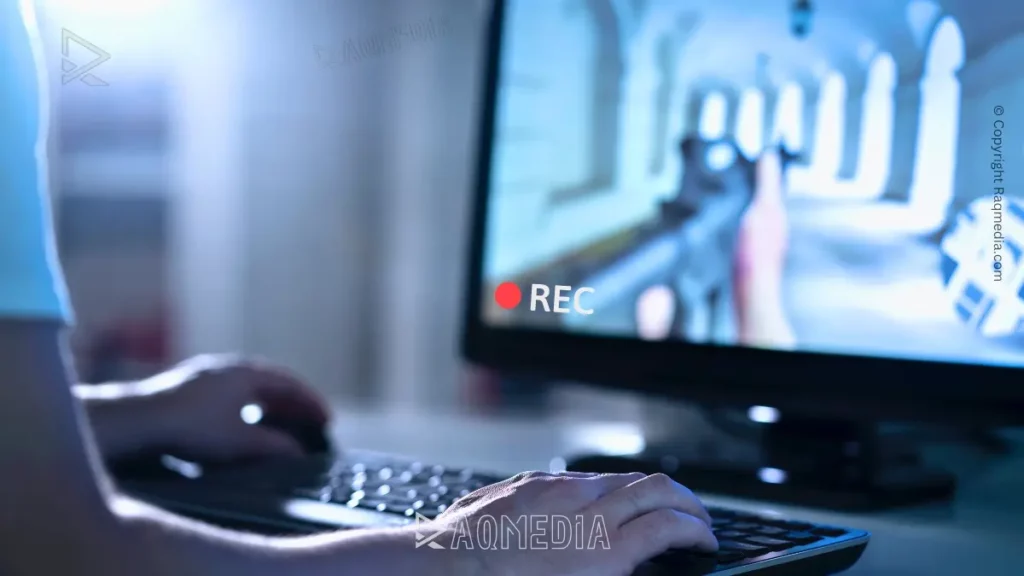 Maintaining the delicate balance between impeccable quality and manageable file size has become paramount. With storage space constraints and the need for efficient data transfer, effective video compression is a vital solution.
The reluctance to compromise video quality by using compression methods has its implications. Uncompressed videos can consume an excessive amount of storage space, resulting in cluttered devices and reduced room for other essential data.
Techniques for Compression Without Quality Loss
Understanding Video Compression Algorithms
Video compression algorithms play a pivotal role in reducing file sizes while preserving visual quality. These algorithms analyze and eliminate redundancies, optimizing the data to deliver smaller files without perceptible loss.
Selecting the Right Codec for Optimal Quality
Choosing the appropriate codec is a critical decision in the compression process. Codecs determine how the video is encoded and decoded, influencing the trade-off between compression efficiency and quality retention.
Bitrate and Resolution: Finding the Sweet Spot
Balancing bitrate and resolution is integral to achieving optimal compression results. Adjusting the bitrate controls the amount of data used to represent each frame, while resolution influences the overall visual experience.
How To Compress Video Without Losing Quality
So in this article we will explain how to reduce the size of the video easily and how to compress video without losing quality. Simply by using your computer, through some easy steps that we will be sharing in the following guide. To do so, just follow our step-by-step guide below.
Compress 10gb Video to 2mb Without Losing Quality
Step-by-Step Guide: Compressing Videos Effectively
4.1. Introduction to HandBrake Software
One of the most reliable tools for video compression is HandBrake software. Its intuitive interface and robust features make it a preferred choice among content creators.
4.2. Step 1: Installing HandBrake
Begin the compression journey by installing HandBrake on your computer. The software is compatible with Windows 7 and higher operating systems.
4.3. Step 2: Importing Videos
Launch HandBrake and import your video files into the application. This step sets the stage for applying compression settings to your content.
4.4. Step 3: Adjusting Compression Settings
Fine-tune the compression settings according to your requirements. Experiment with codecs, bitrates, and resolutions to strike the right balance between size and quality.
4.5. Step 4: Previewing and Finalizing Settings
Preview the compressed video to ensure that the quality meets your expectations. Make necessary adjustments and finalize the settings.
4.6. Step 5: Initiating the Compression Process
Initiate the compression process, and HandBrake will work its magic. You'll witness a reduction in file size while maintaining impressive visual quality.
4.7. Alternative: Video Compression on Android Devices
For those who prefer mobile solutions, there are Android video compressor apps available. These apps offer convenience and on-the-go compression capabilities.
If you want to get the software mentioned in the tutorial, click the link below:
HandBrake supports Windows 7 and higher operating systems.
If you want to compress videos using your android smartphone, you can check the app below.
Explore Tried-and-Tested Techniques for Compressing Videos While Safeguarding Optimal Quality and Ensuring Highly Efficient File Size Management
For more questions or have other tips to share with our community, we will be glad to read them in the comments box below.
A Future of Enhanced Compression Technologies
As technology advances, we can anticipate even more sophisticated compression methods that deliver outstanding results for video creators worldwide.
Conclusion
Equipped with the knowledge of effective video compression techniques, creators can confidently produce and share content without compromise. The delicate balance between quality and file size is achievable through the strategic application of compression methodologies.
Frequently Asked Questions (FAQs)
6.1. What Is the Best Video Codec for Compression?
The choice of the best codec depends on your priorities. H.264 and H.265 are popular choices, offering a balance between compression efficiency and quality.
6.2. Can I Compress Videos Without Losing Visible Quality?
Yes, modern compression techniques allow for effective reduction in file size while maintaining a high level of visual quality.
6.3. How Does Bitrate Impact Video Quality?
Higher bitrates generally result in better quality, but finding the optimal bitrate that aligns with your desired quality is essential.
6.4. Is HandBrake the Only Compression Software Available?
HandBrake is a prominent choice, but there are other software options available as well. Explore alternatives based on your specific needs.
Other Popular Articles ...