Try Our Risk-free Raqmedia Services
100% Risk Free Money Back Policy
We guarantee you a complete refund for new purchases or renewals if a request is made within 10 days of purchase.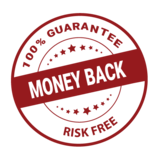 What People Are Saying About Us
Our happy clients' and subscribers' feedback.
Excellent blog & services. I absolutely appreciate this website. Keep writing and educating! You Helped me earn money online. Thanks!
Terry James
Blogger – canada
"Working with Raqmedia is always an absolute joy, both personally and professionally. Ezz is an amazing tutor; his experience, expertise and genuine passion for what he does is obvious in every project we had. Will order again."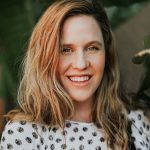 Alicia Prines
CUSTOMER – france
شروحاتكم دائما جميلة و بسيطة و متقنة جدا، تحاولون دائما أن تفيدونا بأفضل ما عندكم من معلومات وتشرحون دائما بأسلوب بسيط وجميل يفهمه المبتدئ والمحترف. من افضل المواقع التعليمية
Salsabil Taher
CUSTOMER – uae