10 Best YouTube Channels To Learn Graphic Design For Beginners
How to become a graphic designer: Learn from the best YouTubers
Design and graphics are now among the highest demanded skills in the world. Whether you have a website to build, company branding, software, or mobile application, you certainly need a typical design that represents it like a logo or an icon, not to mention that major companies nowadays do opt for a complete visual identity for their company with logos, covers, animations, posters, commercials and more. That's why learning this skill has become very tempting. To start with, we provide you with a hand-picked top 10 best YouTube channels to learn graphic design for beginners and professionals too.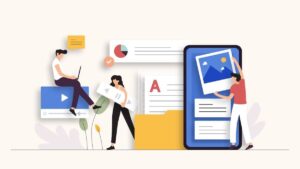 Learning graphics and design is both easy and hard. It all depends on how you perceive learning this skill. One thing you should take into consideration is that it's an inclusive field: i.e. you need to be aware of different subskills and mostly one should keep up-to-date with the latest updates.
As you know, YouTube is a platform full of different content, we decided to review the following list of the best channels on YouTube for designers that beginners and professionals are invited to follow intensively. Certainly you will come across something you didn't or want to learn. So let the journey begins.
10 Best YouTube Channels To Learn Graphic Design For Beginners
Embarking on a creative journey and delving into the captivating world of graphic design is an exciting endeavor, especially for beginners seeking knowledge and inspiration. Fortunately, the vast realm of YouTube offers a treasure trove of exceptional channels dedicated to teaching graphic design to aspiring designers like yourself. These best YouTube channels to learn graphic design serve as a gateway to unlocking your creative potential and acquiring the essential skills needed to excel in the field.
With an abundance of informative and engaging content, these YouTube channels provide a comprehensive learning experience tailored specifically for beginners. From unraveling the fundamentals of design principles to mastering the intricacies of popular design software, these channels cover a wide range of topics essential for your growth as a graphic designer.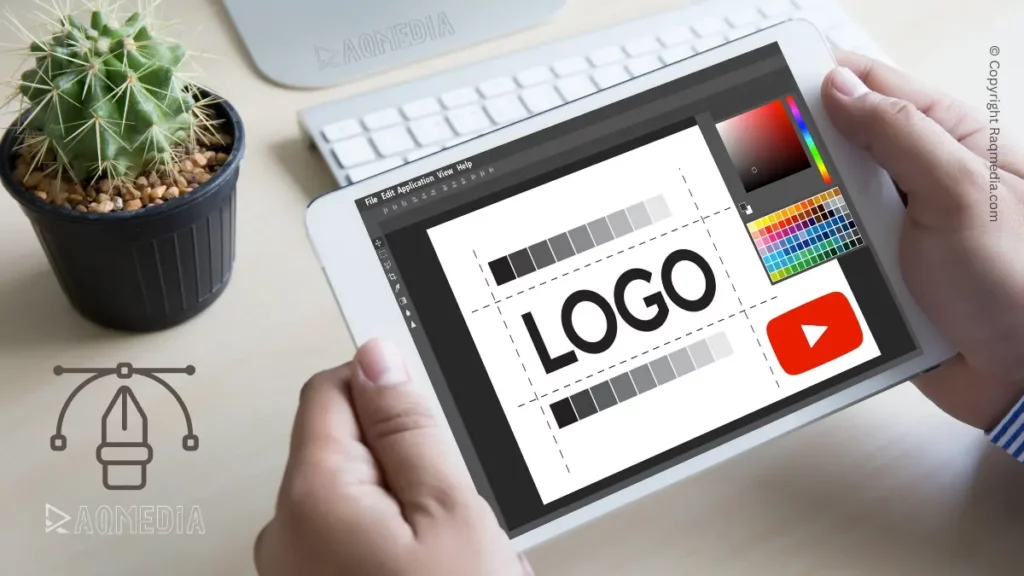 Immerse yourself in the captivating tutorials, insightful demonstrations, and expert guidance offered by these channels. Witness the transformation of simple shapes into mesmerizing designs, learn the art of typography, and explore the endless possibilities of color and composition. Each video acts as a stepping stone, building your foundation and empowering you to express your creativity with confidence.
As you embark on this exhilarating learning journey, these carefully curated best YouTube channels to learn graphic design will be your trusted companions, inspiring you to push the boundaries of your imagination and embrace the art of graphic design. Prepare to unlock your creative potential and embark on a path that leads to endless possibilities.
#1. Adobe Creative Cloud Channel
When it comes to design software, Adobe Illustrator and Photoshop reign supreme, capturing the hearts of most designers. However, if you're seeking the ultimate channel to follow as a designer, look no further than Adobe Creative Cloud. This channel serves as the ultimate wellspring of knowledge, offering a comprehensive array of design techniques.
The Adobe Creative Cloud channel is certainly one of the best YouTube Channels to learn graphic design and a treasure trove of valuable content, with new videos posted almost daily. These videos encompass tutorials, live streams, and bite-sized mini-tutorials lasting just one to two minutes. What sets this channel apart is its commitment to not only the popular Adobe design software but also other software within the Adobe suite. Moreover, the channel presents exciting design challenges, providing a platform for honing your skills across various software.
Immerse yourself in videos that go the extra mile, some stretching up to 40 minutes, meticulously explaining how to create designs from scratch. Whether you're a novice or a seasoned designer, the Adobe Creative Cloud channel will undoubtedly expand your creative horizons and empower you with invaluable insights.
#2. Eyedesyn Channel
The Eyedesyn channel, which we consider to be one of the best channels in this list, this channel provides you with different lessons and differently, the channel is not only interested in software like Photoshop and illustrator, but almost everything related to something called "design", such as Cinema 4D, after Effect or Animation, The channel also provides a set of playlists or playlists that can be followed directly to practice or practice on a specific technique, the channel stopped publishing a little recently, but we hope to return its content is very special.
#3. PhLearn YouTube Channel
It is one of the largest channels on YouTube to learn design by Photoshop and Lightroom, with more than 1.8 million subscribers and thousands of videos on the channel, a new lesson in Photoshop and Lightroom is published almost every week, and we suggest you subscribe to it and follow it if you really want Photoshop professionalism.
Because Photoshop is a resourceful field, its uses are many graphic designs, photo editing, web design and even UI … When you go to this channel, we suggest that you go directly to the playlist tab, you will find that the channel has divided all its lessons by field of work, go to the field where you want to master Photoshop and enjoy all the professional lessons in Photoshop and Illustrator.
#4. Satori Graphics Channel
Amidst the plethora of entertaining channels that have captured my attention lately, one particular gem stands out: the Satori Graphics Channel. This channel delivers concise yet incredibly valuable videos that offer boundless utility. In a nutshell, it's the perfect blend of brevity and practicality. With a focus on various design software, particularly Adobe Illustrator, our knowledgeable host shares illuminating insights into prominent design techniques, logo creation, and design principles.
Boasting an impressive subscriber count of over 300,000, the Satori Graphics Channel consistently delivers fresh content on a weekly basis. Each video presents a new lesson accompanied by clear explanations, ensuring that you're always equipped with fresh knowledge and practical skills.
Embark on a creative journey with Satori Graphics, where every minute counts and the potential for growth is limitless.
#5. Photoshop Tutorials YouTube Channel
Discover the purposeful essence of the channel just by its name. Boasting over 1 million subscribers, the Photoshop Tutorials channel delivers a plethora of instructional videos, showcasing contemporary techniques and guiding you through the creation of captivating designs for various scenarios such as posters, graphic design, and image enhancement.
One of the channel's remarkable features is its concise format, with each video lasting a mere 10 minutes, allowing you to swiftly grasp and apply complete lessons using Adobe Photoshop software. While it's beneficial to have a basic understanding of Photoshop (there are a few older videos on the channel that cover this), you can then delve into the channel's extensive library of lessons tailored for Adobe Photoshop professionals. Despite its recent hiatus, the channel's existing content remains robust and highly worthwhile to explore.
#6. Sketch together channel
The primary objective of this channel is to guide beginners in mastering the art of creating simple shapes using Adobe Illustrator software. With a strong emphasis on Illustrator, this channel serves as an invaluable resource for individuals eager to dive deep into the world of Illustrator and is regarded as one of the finest YouTube channels for learning graphic design.
It's worth noting that the channel focuses exclusively on Adobe Illustrator and does not offer classes for other design software. Therefore, it is essential for viewers to have access to this particular software. Nevertheless, the channel consistently delivers weekly videos, each presenting a specialized lesson on crafting various shapes within Illustrator. Additionally, the channel occasionally hosts live streams where the owner explores an array of design challenges, further enriching the learning experience.
Immerse yourself in this treasure trove of Illustrator expertise and embark on a journey to enhance your graphic design skills. Join the ranks of aspiring designers who have found immense value in this channel's comprehensive lessons and engaging content.
#7. Canva Channel
It is a channel provided by the famous company Canva, which provides you with a set of simple lessons in the field of design in general, although the lessons offered do not rise to the level of professionalism such as teaching you the ways of creating visual identity or huge designs, but it remains a channel praised for its production in the field.
The problem with the Canva channel is that it does not offer design lessons in any other software than Canva, which is normal because it wants to promote its platform in design, but the Canva platform itself is not that strong in design, but this channel highlights the strength of the platform in that. Platform Canva for those who don't know it is a platform that is a simple design available online, or you can download its software on mobile and computer.
#8. Google design channel
A specialized channel in design provided to you by the famous technology giant Google, this design channel on YouTube provides a set of different lessons including short and very long ones and even provides a live stream at times, Google design platform lessons are a little professional level and we can say that it is directed more to companies than to individuals.
One of the best features in the Google design channel is to provide more theoretical than Applied content, explaining the psychology behind any design you want to create than to tell you how to create this design, although the channel also tries to promote Google's Material Design style, but it remains one of the most prominent modern design channels
#9. Design Gal channel
Discover a captivating YouTube channel dedicated to enhancing your career in the realm of design. With a diverse range of videos, the channel's host shares invaluable insights, tips, and indispensable tools to elevate your proficiency in design. While the channel doesn't provide formal design lessons, it covers a broad spectrum of design aspects, including graphic design, interface design, and occasionally web design.
The channel's content is meticulously crafted, ensuring top-notch quality and presentation. However, if you're a design novice, the channel might not be ideal for you, as it primarily caters to more experienced designers, offering professional and occasionally retro-themed videos. Check out the channel link below to embark on your design journey.
#10. Designcourse Channel
Finally, we conclude this article with Designcourse channel as one of the best YouTube channels to learn graphic design. The owner of this channel provides professional lessons in the field of design with different software from Photoshop, Illustrator and XD for the interface industry, he also offers theoretical lessons in various design techniques, the last of which was a set of lessons on Negative space in design, and also provides a live stream from time to time showing the steps to create The beauty of the channel is that it offers powerful challenges in which you can participate and win some simple prizes if available.
Other Popular Articles ...