10 Best Websites For Free PowerPoint Templates
Unleash Your Creativity: Explore these Mind-Blowing, FREE PowerPoint Templates
Do you have a presentation and the date is near? What time? So, you may need websites to get ready-to-edit PowerPoint templates that fit your project or presentation. All you have to do is choose a PowerPoint template in PPT format and then modify it as you like by writing texts on the Slides and adding images only. Let's explore together the best ready-made free PowerPoint templates and how to get them for free.
Giving a presentation that makes the audience attracted to you depends not only on the information you use, your way of presenting, or your dressing for that event. In addition, you ought to prepare the appropriate PowerPoint presentation that helps achieve the task or your objective in a professional impression.
When using a beautifully designed PowerPoint template helps impress your audience, whether you want to win the trust of investors, present ideas to mates or colleagues, or bring your ideas to your target customers. With this in mind, in this post, we provide the best ready-made PowerPoint templates For business and simple explanations to be downloaded and used.
10 Best Websites to Download PowerPoint Templates
If you are busy preparing to deliver a PowerPoint presentation at the university or a content creator on YouTube, you should definitely bookmark this list on your favorite sites and perhaps share it with your friends to benefit too.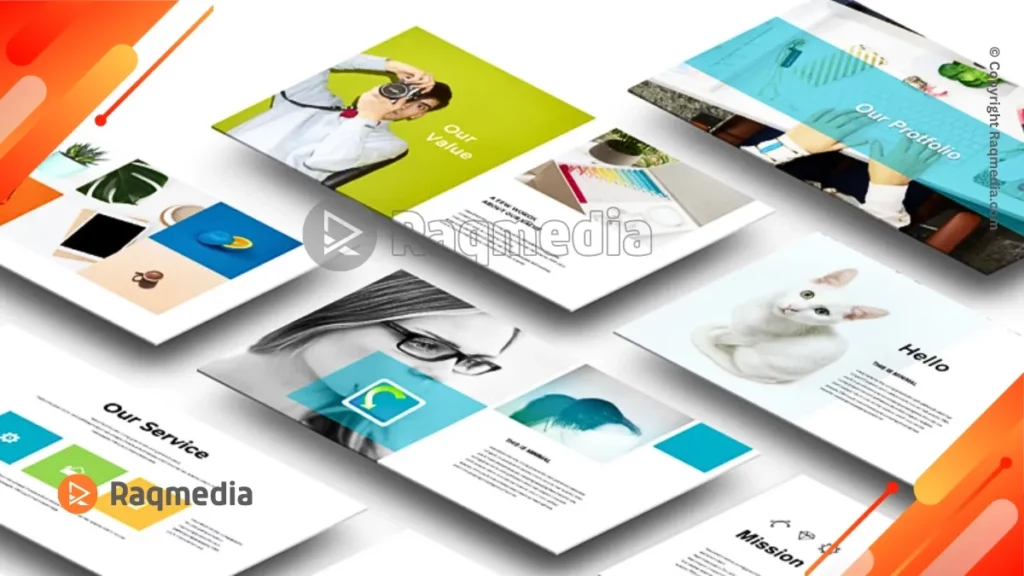 We explore together the best websites for free PowerPoint templates with easy editing and customization.
#1. Slide Hunter
Slide Hunter will be the best in providing ready-to-edit templates ready for download as it lets you download the templates and share them with others, it has fantastic templates for categories that offer industrial, commercial, and other professional presentation categories.
---
#2. PowerPoint Section in Behance
Behance is one of the most beautiful design and art forms of all kinds. It is also considered to be one of the most dedicated, free PowerPoint template providers. The site has a structured presentation platform that allows you to present great visual effects, making your theme an exciting and lively story.
---
How: Search within the Behance platform for ready-made PowerPoint templates by typing in the search box: ppt template or PowerPoint templates, and then you will find several files that match most of the highly demanded categories.
#3. Slide Mart
If you are looking forward to a presentation with a group of friends or co-workers, Slide Hunter will be the most recommended destination at providing PowerPoint templates ready for editing, as it allows you to upload templates and share them with others, as well as great templates for other industry, commercial and professional presentation categories.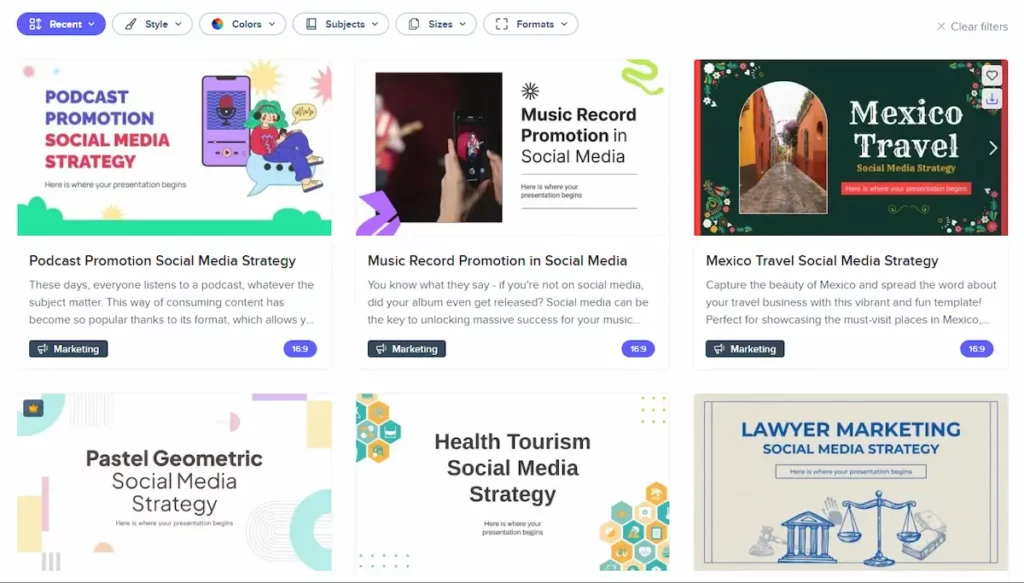 Explore captivating PowerPoint templates on SlidesGo's website. They offer user-friendly templates for various themes and purposes, ideal for professionals impressing clients and students presenting projects.
SlidesGo believes in accessible design, providing visually appealing templates that seamlessly integrate content into crafted layouts. Their talented team stays ahead of design trends, creating templates that resonate with modern audiences, giving presentations a competitive edge. The PowerPoint templates are highly versatile, suitable for business meetings, academics, conferences, and more.
Templates work perfectly with Microsoft PowerPoint, Google Slides, and Apple Keynote. Professionals, educators, and students worldwide rely on SlidesGo to elevate their presentations, a reliable resource empowering users to leave a lasting impact. Visit SlidesGo's website for exceptional PowerPoint templates and a world of presentation possibilities.
Embracing a fusion of creativity and functionality, the site showcases a diverse array of top-notch "part templates" that are carefully curated to empower your business endeavors and medical pursuits. Whether you're an ambitious entrepreneur striving to captivate potential investors or a dedicated healthcare expert looking to communicate groundbreaking research, the PowerPoint slides are specifically designed to elevate your presentations to unparalleled heights of success.
Discover the perfect harmony of visually appealing elements, coupled with comprehensive features that facilitate seamless content integration. Their "part templates" offer a seamless blend of aesthetics and functionality, making them the ideal choice for crafting persuasive pitches, engaging reports, insightful medical briefs, and much more.
Unlock the true potential of your ideas and leverage our state-of-the-art presentation tools to leave a remarkable impact on your target audience. It's time to harness the full potential of your talents and expertise, and our platform is here to support your journey towards excellence.
Do you want more lively and persuasive presentations to your audience? Get this free PowerPoint template from E-learning Heroes, to liven up your presentations, with amazing designs that will make your presentation attractive and compelling.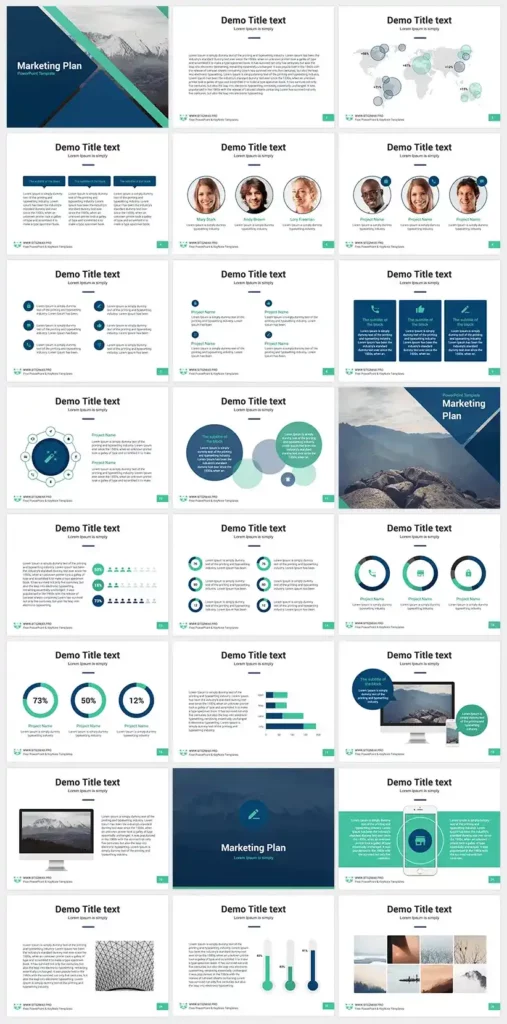 #7. Adrkha PowerPoint Slides
Explore our extensive selection of beautifully crafted Arabic PowerPoint templates, exclusively available on this platform. With a diverse range of designs and themes to choose from, you're sure to find the perfect template to enhance your presentations and captivate your audience. Unlock the potential of your ideas and messages with our professionally designed templates that cater to various industries and topics.
Whether you're a business professional, educator, or student, our repository of Arabic PowerPoint templates has got you covered. Elevate your presentations to new heights and leave a lasting impression on your viewers. Start browsing now and experience the power of impactful presentations with our exceptional collection of templates.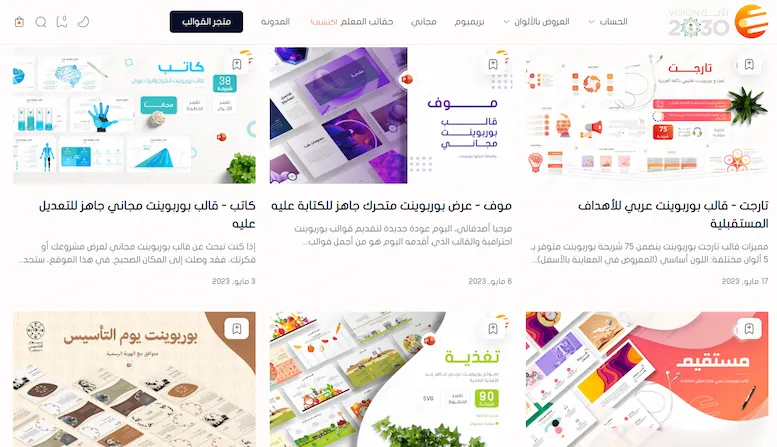 Does your organization organize an event on the weekend or various annual holidays? Want a presentation that fits these holidays, then a site like Brainy Betty would be right for you, as it not only has templates in categories like Holiday and Christmas, but the site has a variety of arts and crafts offerings.
Discover Hipsthetic's unique PowerPoint templates for impressive presentations. Meticulously crafted designs captivate audiences. Customize templates effortlessly. Works perfectly with Microsoft PowerPoint, Google Slides, and Apple Keynote. Elevate your presentations with Hipsthetic's bold designs today.
Now creativity will not require you to spend long hours, with ready-made PowerPoint templates provided by SlideBean, you will save all the time you need to come up with a creative idea and design for your presentation, as you can create a professional-looking business presentation platform in minutes, instead of hours.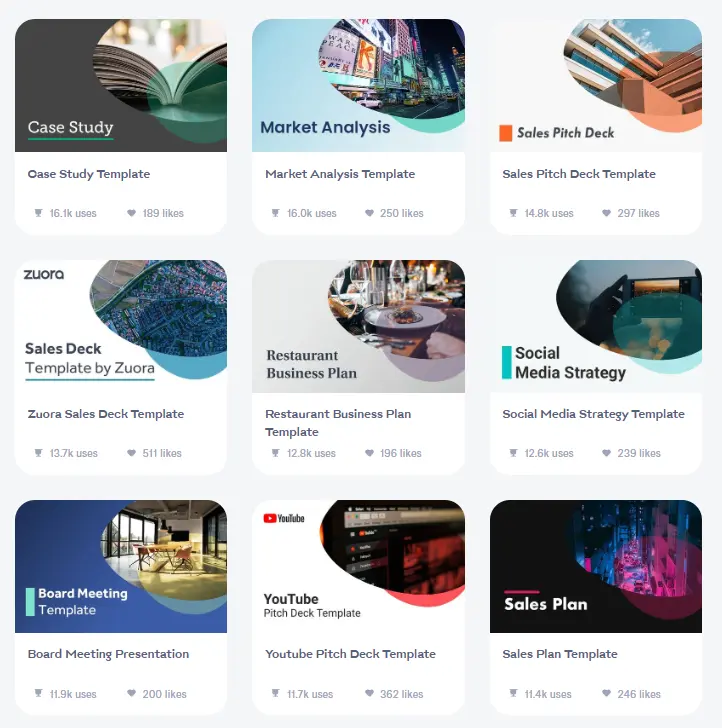 ---
In brief, these 10 websites offer a wide range of free PowerPoint templates that can elevate your presentations to the next level. Whether you're looking for a simple and clean design or a more creative and eye-catching layout, there's something for everyone. The best part? They are all completely free, saving you both time and money.
So why settle for boring and generic slides when you can easily access these high-quality templates? Don't wait any longer – visit these websites today and start creating stunning PowerPoint presentations that will captivate your audience from beginning to end!
Other Popular Articles ...