6 Horror Sound Effect Free Download SFX
Download Free Scary Sound Effects Royalty-Free Music
Introduction:
Looking for some quality horror sound effects for your next project? Look no further! SFX Free has got you covered with an extensive library of free sound effects. Whether you're looking for screams, growls, or just plain spooky ambience, we've got you covered. Plus, all our sound effects are royalty-free, so you can use them however you like. So why not download our free sounds today and start to scare yourself silly?
Horror And Halloween Spirit
Halloween is just around the corner, and what better way to get into the spirit than with some horror sound effects? Whether you're throwing a party or just want to get into the mood for a scary movie, these sounds are sure to do the trick.
From screams and moans to chainsaws and thunder, there's something for everyone. So put on your favorite Halloween costume and get ready to spook yourself silly! Halloween is a time for scares and horror movies are no exception.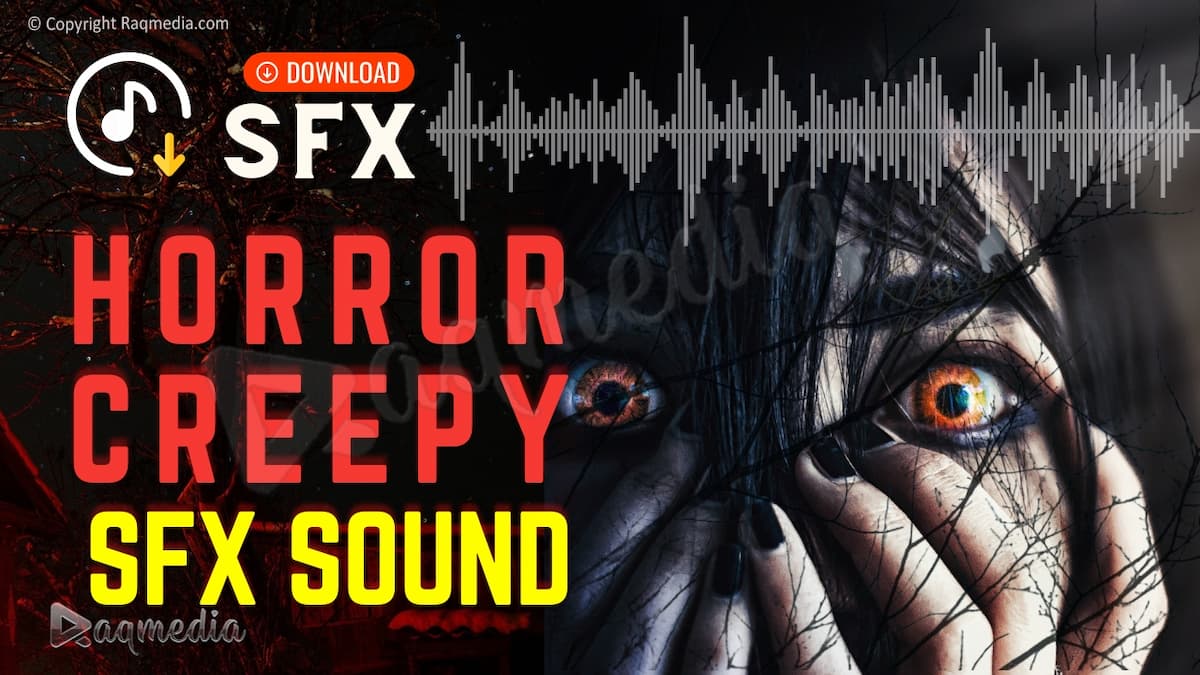 When you watch a movie, the sound effects are an important part of the experience. Whether it's the scream of a victim in fear or the crunch of bones, sound effects can add to the overall horror feeling. If you're looking for some great free sound effects to download for your next horror movie project, here are six options to get started.
Horror Sound Effects For Video Editing:
These effects are a great way to get your audience excited, scared, or feeling any other emotion you want them to feel. They can be used in video editing to create a mood and set the tone for your project. There are many different types of horror sounds that you can use, from screams and howls to footsteps and chains.
You can find free sound effects online or purchase them from a sound effects library. When using horror sounds in your video editing, be sure to use them sparingly, so they don't become overwhelming.
Download Free Horror Sound Effects Pack
Looking for horror sound effects to add to your next project? Look no further than the SFX Free Downloads section of Raqmedia. From screams, to gunshots, to bone-crunching impacts – Raqmedia has you covered. Whether you need a single sound effect or a comprehensive library of sounds, we have you covered.
???????? Get premium Royalty free music and audio tracks:
Premium Horror Sound Effect HD SFX 1
Premium Horror Sound Effect HD SFX 2
Check out our list of the best sound effects SFX free downloads! These sound effects will add an extra level of terror to your video or movie productions. We have both realistic and spooky sounds, so you'll be able to find the right addition for your project. So what are you waiting for? Download the sounds today! The sounds are royalty-free and can be used in commercial projects, so download them today and start scaring your friends and family!
[box type="error" align="alignleft" class="" width=""]If you face any problems while downloading or get a broken link, please report it through this report page and we will address the issue a.s.a.p.[/box]
The Types Of Horror Sound Effects
Scary Music
The first type is the classic "scary music." This music is usually low-pitched and slow, and it's designed to make your heart race and your skin crawl. It's often used in combination with other sound effects, such as screams or monster noises, to create a truly spine chilling experience.
Creepy Noise
The second type of sound effect is the creepy noise. This is a noise that you can't quite identify, but that sends shivers down your spine anyway. Horror Sound Effects Scary Screams SFX Horror Violin Suspense are just an example.
Creepy Halloween Sound Effects Free Download
One of the most important aspects of being a successful musician is experimentation. You have to be willing to try new things and experiment with different sounds to create the perfect effect. Sometimes you'll find something that works great, and other times you'll end up with something that's completely unusable. But it's all part of the process, and you can't become a master without experimenting. So be sure to experiment with different sounds to create the perfect effect. You never know what might happen.
Conclusion:
In brief, sound effects are an important part of horror movies. They help to create suspense, fear, and tension. If you're looking to create a scary movie or just want to add some extra fear factor to your videos, then download these free horror sound effects SFX and start experimenting! Use horror sound effects to create a spooky atmosphere for your next party, too.
Other Popular Articles ...