Trending
Perfect Money Review 2022: Creation, Verification & Comparison
Easy P2P and B2B Payment System
If you're looking for an inexpensive and convenient way to pay for items online, look no further than Perfect Money
In this review of Perfect Money, we go through how you can easily and quickly make transactions or deposit online without worrying about high fees or long wait times. Plus, the system is available in almost every country, so you're sure to find a way to use it that suits your needs.
What Is Perfect Money?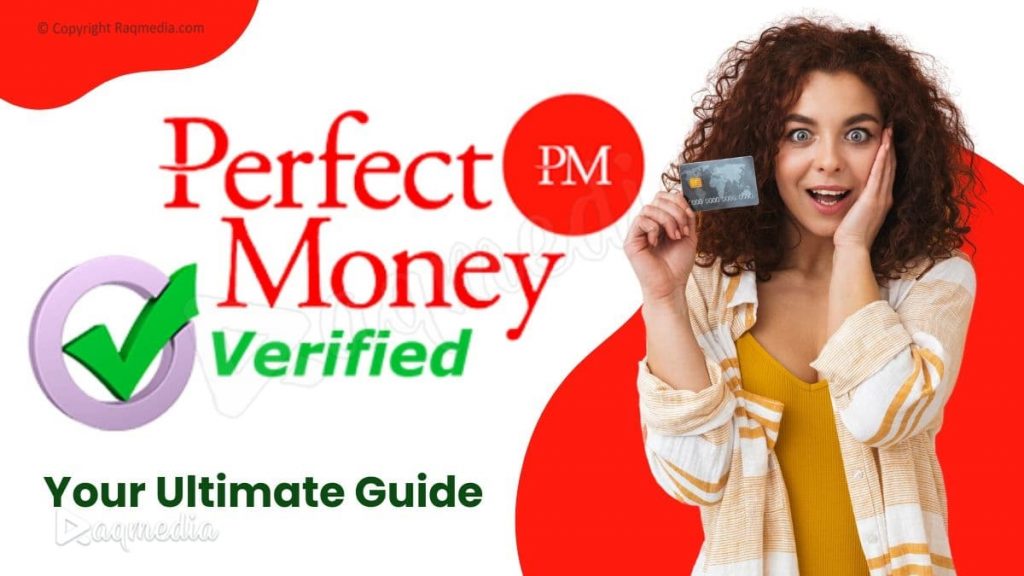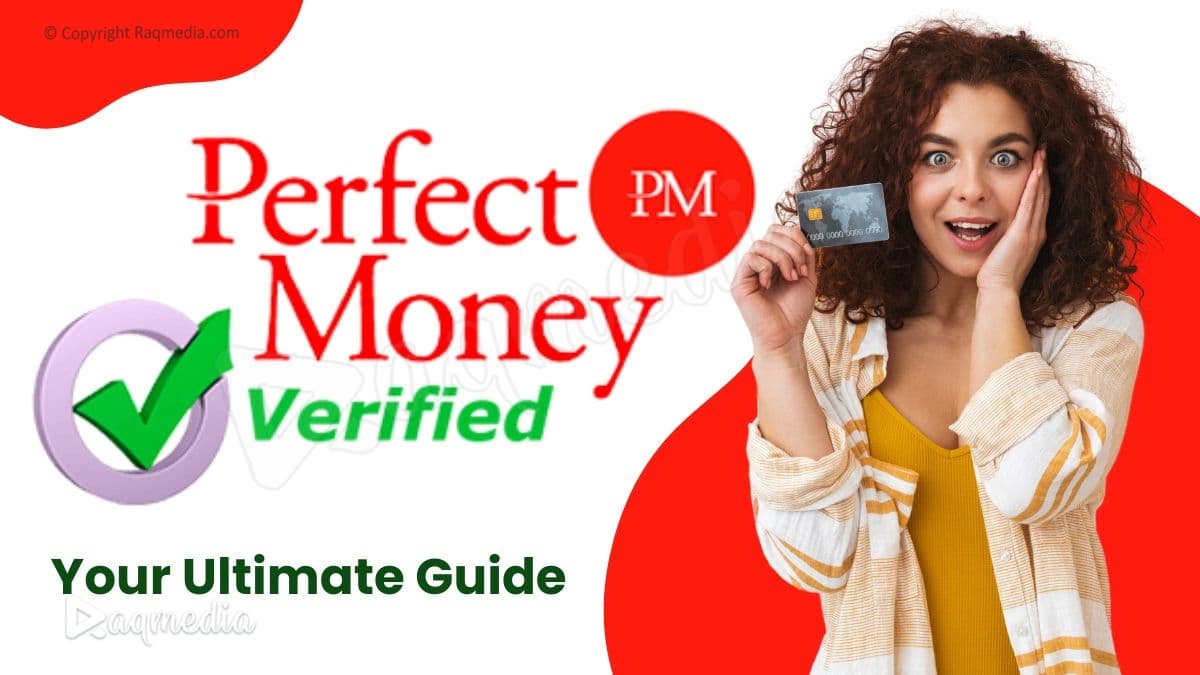 Perfect money is a payment system that was created in 2007 by Startup Research & Investments LTD in Iceland. It is designed to be a more secure and faster way to pay for goods and services online. Perfect money can be used to buy items on the internet, or make transactions online.
It is a cheap and convenient Internet exchange service that allows its users to make payments and transfers without having to worry about chargebacks or security. The service is available in more than 200 countries, and the company provides 24/7 customer support.
How Does a Perfect Money Payment Work?
The platform is an electronic payment system that allows users to make online payments for goods and services. The system is based on a virtual currency that can be exchanged for a traditional one.
Payments are made through a Perfect Money account, which can be funded by bank transfer, credit card, or other methods. Once the account is funded, users can send and receive payments using their unique payment ID. Payments are processed quickly and securely, and there are no fees for sending or retrieving your money.
How To Open An Account on Perfect Money And verify It?
In this section, as well as the video tutorial below, we will show you a step-by-step process on how to open an account.
Just follow these steps:
1. Visit the homepage by clicking the link below and head to "Sign up" button.
Create An Account
Create A Perfect Money Account
2. Enter your Email address and other details like username, password and a good password. You can also use Google Authenticator if you wish to secure the account.
3. Click on the icon that reads Sign Up
4. The next step will be the verification of your email address. Select your email address and click on the Verify my email address button.
5. You will be redirected to a page where you will have to confirm your email address again.
6. Select Continue
7. You will be redirected to a page where you can enter your payment details such as email address, postal code and country.
8. In case you want to make an international transaction, you need to select that option as well.
9. Select Continue
10. You will be redirected to the confirmation page where you can review the details of your account and service.
11. Click on the Confirm Password button and wait for the system to process your request.
12. Your account is now activated!
Perfect Money Review 2022 – Is it Worth Registering?
Advantages of Perfect Money
There are several advantages of using this e-payment:
Perfectmoney.is is secure and easy to use. You can create an account in minutes, and transactions are quick and easy.
The system is accepted by many online merchants. This means you can use it to buy goods and services online, without having to worry about whether or not the merchant accepts your preferred currency.
It offers a wide range of features and benefits. These include discounts on products, access to exclusive deals, and the ability to earn rewards points.
You can work with cryptocurrency.
It is available in multiple currencies. This makes it convenient for people who travel or do business in different countries.
There are no transaction fees when you send money through this network. The exchange rate is also better than that of PayPal and other similar platforms.
Disadvantages of Perfect Money
In the world of plastic money, this digital payment has been growing in popularity over the past few years and is based on the idea of complete anonymity and security, which has made it very popular with people looking to conduct business online without having to worry about their personal information being compromised.
However, there are a few disadvantages to using this system that should be taken into consideration before making the decision to switch over from traditional forms of money transfers.
It is not backed by any central bank or government, which means that it has a large amount of risk associated with it. In this sense, the system is very similar to Bitcoin and other digital cryptos that have been growing in popularity over recent years.
It can be difficult to obtain. In order to use this system, you need to set up an account with Perfect Money authorized dealer. These dealers are not as readily available as traditional banks, so you may have trouble finding one in your area.
Who Should Use Perfect Money Payment System?
Perfect money is similar to PayPal, but it offers more features and security. It can be used by businesses and individuals who want to make secure transfers. It is also a good option for people who want to avoid paying fees for international transactions.
Is Perfect Money Legit? Is It Right for You?
It is an electronic currency that allows users to make and receive payments without the need for a third party. Transactions are processed through Perfect Money
's secure system and are irreversible, making it a safe and easier to handle transactions online. It can be used to purchase goods and services online, or to send and withdraw. It is also possible to convert into other currencies, making it a versatile option for international transactions.
Perfect Money vs Skrill
There are a number of digital currencies available today, but two of the most popular are Perfect Money
and Skrill. Both have their pros and cons, so it can be difficult to decide which is the best option for you. However, Perfect Money
is one of the older, and it has a large user base.
One of its biggest advantages is that it is very secure and has a low risk of fraud. Skrill is another popular option that allows users to send and receive money online. It also has a large user base, and it is very secure. One advantage that Skrill has over Perfect Money
is that it offers more payment options, such as debit cards and bank transfers.
Perfect Money Vs Payeer: Which Is Best?
There are many different ways to send and receive payments online, and two of the most popular options are Perfect Money and Payeer. So, which is the best option?
Tge first is a great choice for those who want a reliable and easy-to-use payment system. the latter is also a good option, offering similar features and benefits.
ultimately, the best choice depends on your individual needs and preferences. If you need a fast and convenient way to send or receive payments, either Perfect Money or Payeer would be a good choice.
Is Perfect Money secure As Cryptocurrency?
This digital bank allows users to make transactions. It is similar to Bitcoin, but it has some unique features that make it stand out from the crowd. One of these features is its security. It has implemented a number of security measures to ensure that user funds are protected at all times. Is it anonymous? Yes, Perfect Money
is 100% anonymous. The only information that the user needs to send or receive funds is the user's public key, which can be created using their Bitcoin address.
If you're looking for an affordable way to pay your bills online, look no further than Perfect Money
. This payment system allows you to make payments both online and in person, and it offers a variety of features that make it a great choice for anyone looking for an easy way to pay their bills. Plus, its low fees make it a great option for people who are on a tight budget.
How To Deposit, Transfer Or Withdraw Money From Perfect Money?
Perfect Money is an online payment system that allows users to receive and transfer money in various currencies. Withdrawing money from Perfect Money is a simple process that can be completed in a few steps. You must first create a withdrawal request.
Once the request has been created, you will need to provide the necessary information, such as the amount of money you would like to withdraw and the currency you would like to withdraw it in. Once the withdrawal has been processed, the funds will be transferred to your chosen bank account or other payment method.
What Is A Prepaid Card/ E-Voucher?
A prepaid card is a type of payment card that can be used to make purchases without the need for a bank account or credit history. Prepaid cards can be used anywhere that accepts major credit cards, and they can be a convenient and safe way to manage your finances.
E-vouchers are a type of prepaid card that can be used to make online purchases. E-vouchers are typically purchased with a credit or debit card, and they can be used anywhere that accepts major credit cards.
Is Perfect Money A Good Choice For Traders?
When it comes to online trading, there are a lot of different options available to choose from. However, not all of these options are created equal. Some platforms are more user-friendly than others, and some offer more features than others. So, what is the best choice for traders?
In our opinion, Perfect Money is one of the best choices out there for traders. Here's why:
It is an easy-to-use platform that offers a lot of features and tools that can help traders be successful.
The platform is also very secure, so traders can feel confident that their money and personal information are safe.
It also offers excellent customer support, so if traders have any questions or problems, they can get help quickly.
In conclusion, Perfect Money is a great and affordable way to pay for goods and services online with low fees. It is easy to use, and there are many different ways to fund your account. I highly recommend this online system for anyone looking for an affordable and convenient way to pay for items online.
It is a cheap, easy way to make online payments. It's available in more than 100 countries and can be used to buy anything from online shopping to game credits. Transactions are processed quickly and without any fees.
Other Popular Articles ...