How To Verify Domain Name Ownership With GSC
Ways To Verify Site Ownership - Google Search Console Training
A website with higher rankings on Google Search Console is more likely to attract new customers. A website that ranks on page one of Google search will have an average of $8,000/month in revenue, while a website that ranks on page two will only make an average of $6,000/month. And this makes it essential for bloggers to learn how to verify domain name ownership.
Google Search Console (GSC) is a free service by Google that helps webmasters analyze their site's performance across Google properties and provides tools to diagnose problems. GSC also allows users to submit feedback regarding the quality of websites they visit. The data collected from this tool can be used for SEO purposes as well as other marketing activities such as PPC campaigns or social media management.
What is Google Search Console Domain Verification?
Google Search Console Verification allows you to monitor search traffic, crawl errors, and keep track of your site health. If you are not using Google Search Console for your site, it's time to make the switch!
The verification process couldn't be easier – simply navigate to Google Webmasters Tools home. You'll need a Gmail account in order to complete this step. Once verified, we recommend that you log into your Google Webmaster Tools dashboard at least once per week so that you can check on any issues or changes that may have occurred since the last visit.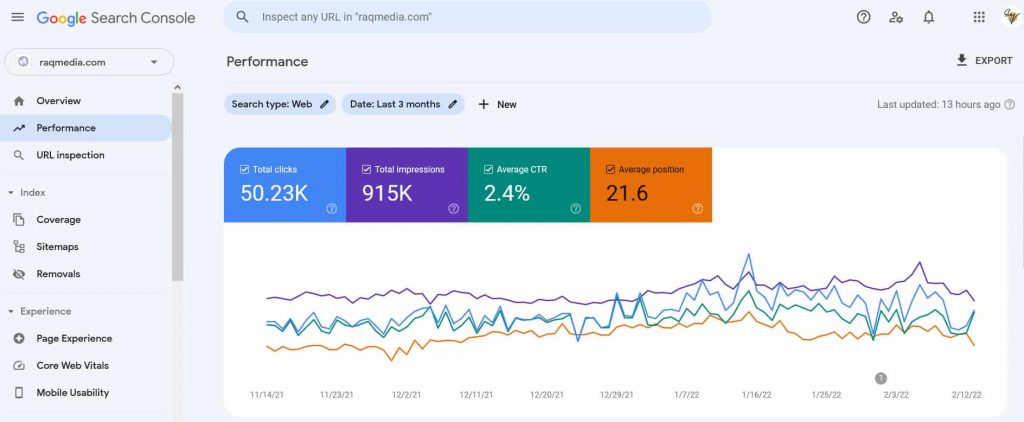 Why Verify Your Website With Google Search Console?
Google Search Console (GSC) is a suite of free tools for webmasters provided by Google. It includes the Google Index, which tells you how many pages on your site are indexed in Google; the Crawl Stats report, which provides information about any issues that may be affecting the accessibility of your site; and the Status report, which summarizes what changes have been made to your site recently and when these changes took place.
With more than one billion website in existence, it is difficult to be seen on Google. Marketing your site with one of the most popular search engines is manageable when you know how to verify your website with Google Search Console. Verifying your website will help ensure that all aspects are working properly and that there aren't any errors preventing users from finding your content.
How To Verify Domain Name Ownership?
Have you discovered that your Google rankings are dropping? One reason may be that your site is still not verified with Google Search Console (formerly Webmaster Tools). This can be done at any time. You just need a few steps in order for this process to work:
1) Log into your Google account
If you are unsure about how to verify your site, please contact us.
This step-by-step tutorial covers the basics of how to verify domain name ownership. It provides a few different tools you can use, and some important considerations when doing so.
Conclusion
In conclusion, Google Search Console is a free and very valuable tool to verify domain name ownership, track new links to a website, and more.
Registering a domain name? Use Google Search Console to verify the new domain's ownership! Tracking new links to your website? Google Search Console will allow you to see exactly where those new visitors are coming from, as well as their operating system, browser version, and even their language. Do you have any questions or need help with anything?
Other Popular Articles ...