Travel
أشياء إحذر أن تفعلها في سفرك لهذه الدول – Travel Tips
لا شك في أن للسفر والسياحة فوائد كثيرة من أهمها التعرف على أساليب و حضارات جديدة والاختلاط بثقافات مختلفة مما يساعد على تفتح المرء على العالم بأسره. وكما قيل فان السفر هو الشيء الوحيد الذي قد نشتريه فيزيد ما عندنا مهما دفعت من أموال وذلك لان الثراء و الكم الهائل من المعلومات و المعارف لا يقدر بثمن.
أشياء لا تفعلها أثناء تواجدك في هذه الدول
لكن ما نود الحديث عنه في هذا المقال هو ما يمكن أن يفسد هذه المتعة و لذلك أعددنا الفيديو التالي الذي يلخلص الأخطاء الشائعة التي عادة ما يقع فيها معظم المسافرين حول العالم والتي قد تؤدي إلى الإحراج و المشاكل الغير مقصودة و حتى إلى أخطار في بعض الحالات.
شاهد الآن لتتعرف على هذه الأخطاء لتتجنب الوقوع فيها والاستماع برحلتك قدر الامكان.
عادات خاطئة احذر أن تفعلها عند السفر
ملاحظة : إذا ما كان لديك أي معلومة إضافية حول الموضوع فلا تترد في مشاركته معنا لتعم الفائدة
---
إشترك في قناتنا على اليوتيوب وتوصل بأحدث الدروس والشروحات أولا بأول
I go to places where most tourists don't raw adventuring. I upload daily videos on this channel every time I travel to a new spot or destination! ♥️
🔔 Subscribe Now
join the adventure and know more about the world like never before.
🔔
👍 Follow Our Travel Vlogs Facebook page to get latest updates 👍
🤩👇👇👇👇🤩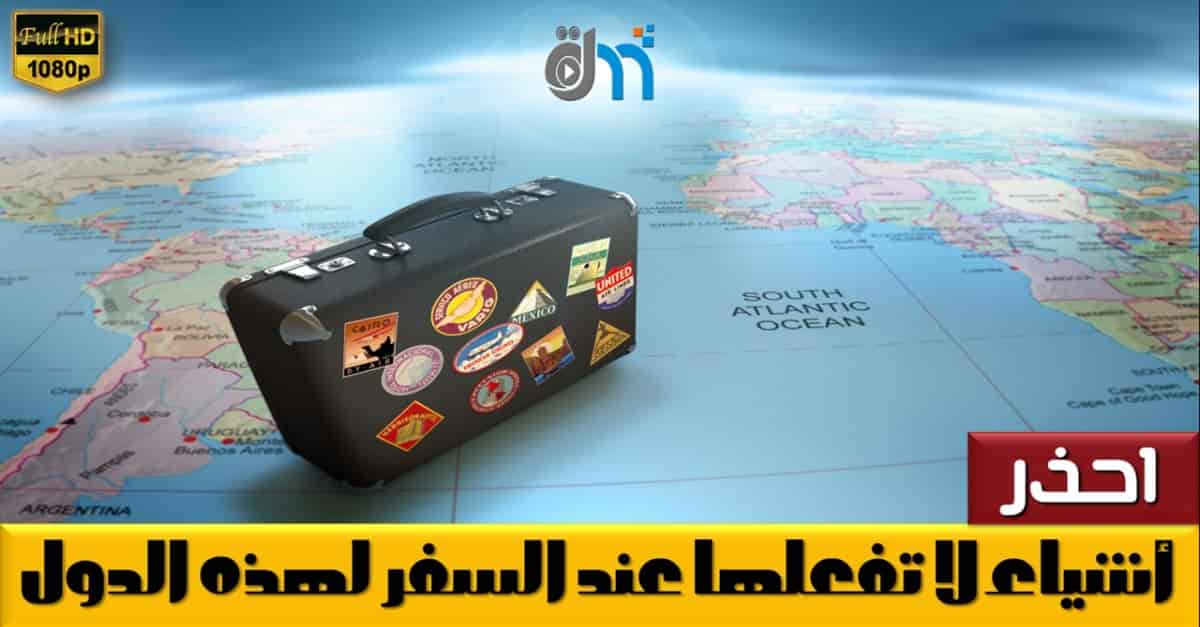 You May Also Like - قد يعجبك أيضا