Ever had a problem with your computer's graphics? Maybe it's not loading properly, or maybe it's just not as smooth as it used to be. If you're experiencing any of these issues, it might be time to update your graphics driver. This process is relatively simple and only takes a few minutes. In this article, we'll show you how to update the graphics driver NVIDIA, AMD or Intel.
If you're a PC gamer, you know that graphics drivers are important. They allow your games to look their best and run smoothly. But sometimes, those drivers can become outdated. That's when you need to update them. Updating your graphics driver is simple, whether you have an Nvidia, AMD, or Intel card. Follow the instructions, and you will be able to get going in no time.
What A Graphics Driver Is and Why It Needs To Be Updated
A graphics driver is a piece of software that facilitates your graphics card to communicate with your computing system. Without this driver, your graphics card would not be able to function properly. It is important to keep your graphics driver up to date, as new games and applications often require the latest version of the driver in order to run properly. Additionally, updated drivers can provide performance improvements and bug fixes for your graphics card.
Benefits Of Updating The Graphics Driver
Updating the graphics driver can have numerous benefits. For starters, it can improve the overall performance of your PC. If you're a gamer, then you'll definitely notice a difference in frame rates and smoother gameplay. Additionally, it can also help fix any existing bugs or glitches that you may be experiencing with your graphics card.
Another benefit of updating your graphics driver is that it can enable new features and enhancements for your card. For example, if you have an NVIDIA graphics card, then installing the latest driver will enable ray tracing, which provides significantly better visuals in supported games.
Overall, there are plenty of reasons to keep your graphics driver up-to-date. If you care about performance, stability, or simply want to take advantage of the latest features, then make sure to update your driver on a regular basis.
How To Update The Graphics Driver:
For Windows:
If your PC has an Nvidia graphics card, you'll need to keep the drivers up to date to ensure the best performance. Here's how to do it.
First, head to Nvidia's website and download the latest driver installer. Make sure you choose the correct installer for your Windows version (32-bit or 64-bit) and your GeForce graphics card.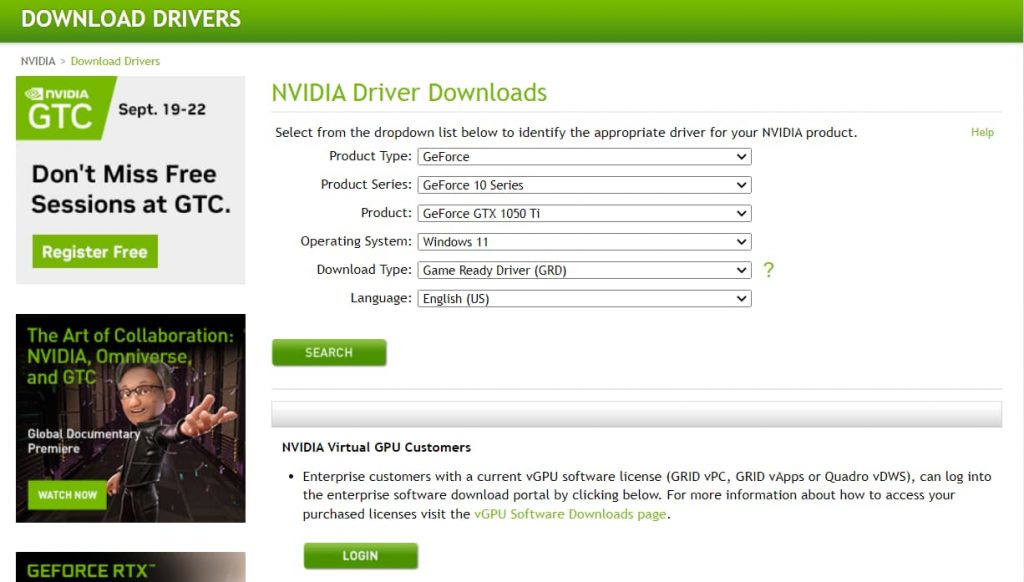 Once the installer has downloaded, run it and follow the on-screen instructions. If you're prompted to reboot your PC, do so.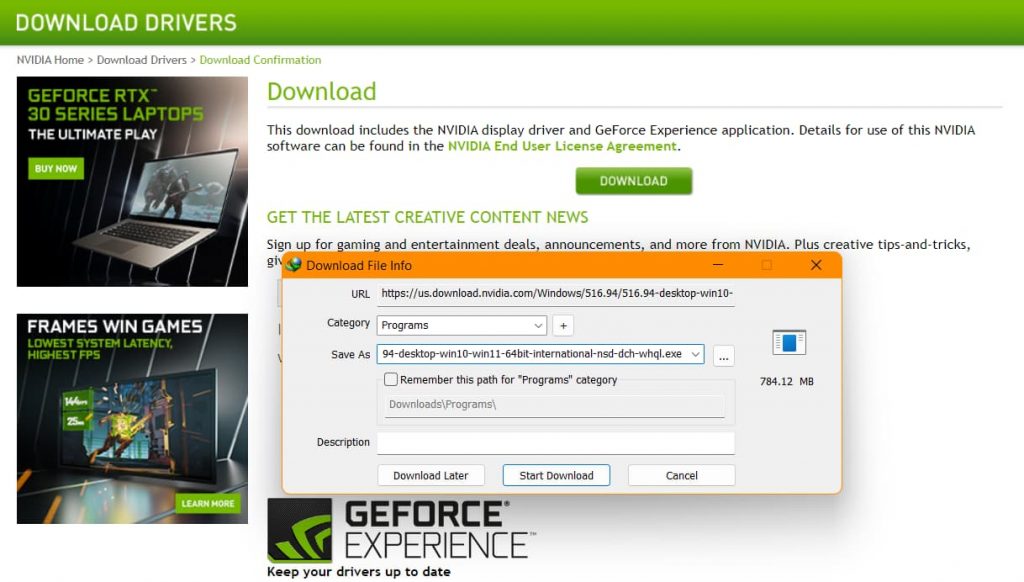 Once the driver is installed, you can open up the Nvidia Control Panel and start tweaking settings to your heart's content.
For Mac:
It is important to keep your Nvidia graphics driver Mac up to date in order to ensure that your computer is running at its best. Here are a few easy steps to follow in order to update your driver:
1. Head to Apple's "App Store" then look for the Nvidia Graphics Driver option.
2. Click on the "Update" button next to the driver.
3. Follow the prompts and restart your computer when prompted.
4. Your computer should now be using the updated driver!
How To Update AMD Graphics Driver:
1. Updating your AMD graphics driver is important for keeping your computer running smoothly. Here's how to do it:
2. First, open the Device Manager by searching for it in the Start Menu. Then, expand the Display adapters section and right-click on your AMD graphics driver.
3. Select the button "Update Driver" from the given context menu that appears. In the dialogue box that opens, choose Automatically search and install updates. Windows will then look for and install any new updates.
4. Once the updates are installed, restart your computer to complete the process. Your AMD graphics driver should now be up-to-date!
How To Update Intel Graphics Driver
1. Updating your intel graphics driver is a simple process that can be completed in just a few steps.
2. First, you'll need to identify what model of intel graphics driver you have. You can start by going to Control panel > System Management > Display Adapters > and click to expand.
3. Once you know what model you have, you can download the latest drivers from the intel website. Be sure to select the correct operating system and 32 or 64-bit version before downloading.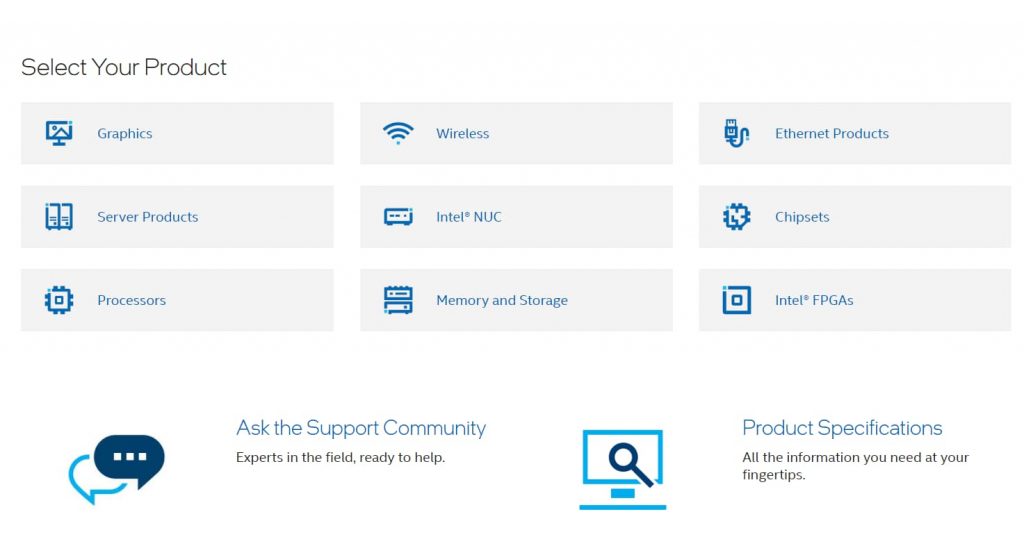 4. After downloading the driver, simply run the executable file and follow the on-screen instructions to complete the installation.
5. Once the installation is finished, restart your computer to ensure that the new drivers take effect.
6. That's it!
How To Update Any Driver From Device Manager
Assuming you have already opened Device Manager, if not, type "Device Manager" in the search bar:
1. In Device Manager, locate the device you want to update the driver for.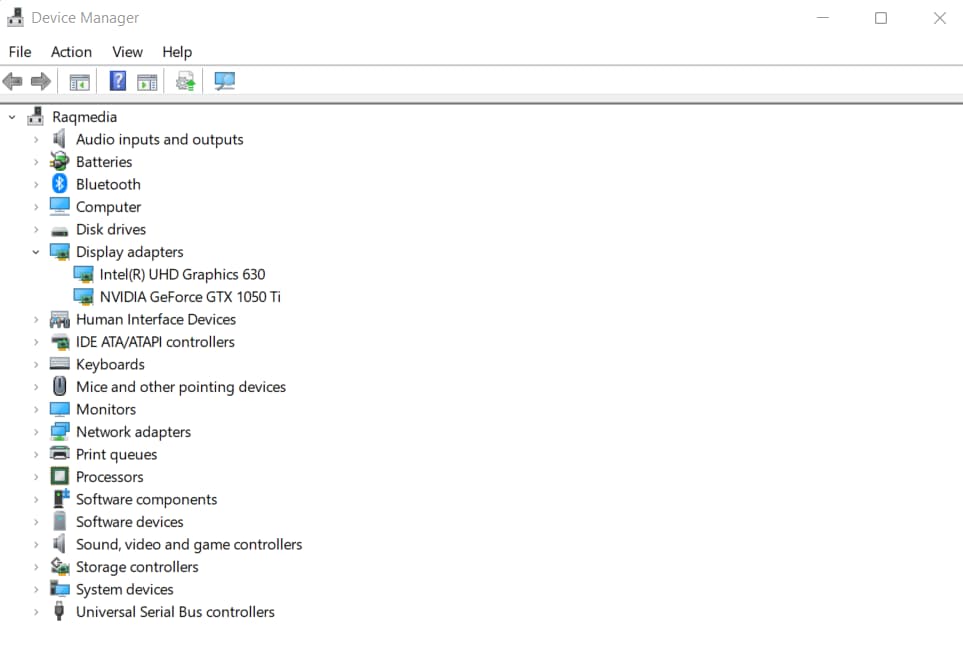 2. Right-click the device and select Update Driver from the top icon menu.
3. If prompted, select Search automatically for updated driver software or Browse my computer for driver software.
4. If prompted, select Let me pick from a list of available drivers on my computer.
5. Select the appropriate driver from the list, then click Next.
6. Click "Finish" button to complete that installation process.
How to Update ANY Graphics Card on Windows
Is your computer's graphics not up to snuff? Updating your graphics driver could be the answer. This helpful video will show you how to update your NVIDIA, AMD or Intel graphics driver. Don't wait any longer, watch the video now and get those sweet, sweet frames per second.
Note:
Depending on the manufacturer of your graphics card, additional types of solutions may also be usable (such as for Gigabyte, PNY, and Zotac), as well as audio devices, USB devices, and external storage devices. Just what graphics card you have will not deserve attention forever. Its producer will gradually provide a stable driver, which will put an end to its driver updating.
In conclusion, updating your graphics driver is a simple process that can be completed in just a few minutes. You can either use the automatic update feature or the manual update option, depending on your preference. Regardless of which method you choose, make sure that you always back up your files before proceeding.
Other Popular Articles ...