قد يحدث ذلك للجميع، ففي نهاية المطاف يجب ان تتخلى عن بعض الثياب التي اصبحت بالية. بالرغم مما قد تبذلينه احيانا لحمايتها من الاهتراء. ولكن على الرغم من كل تلك الجهود، يحين الوقت لتقبيل الجينز الأزرق الحبيب وان تودعيه. قبل رميها في سلة المهملات، ندعوك للنظر في عدة اخيارات إبداعية لمزيد الانتفاع من ملابس الجينز اكثر: أفكار للإستفادة من بنطلونات الجينز.
اعمال يدوية افكار روعة من الجينز القديم
جمعنا لكن في هذا الفيديو أفضل وأحدث افكار تحفة لاعادة تدوير الجينز مع موقعكم رقميديا التي تبرز الابداع. وتزيد جمالا لبيوتنا وملابسنا لتشعرنا بمتعة الحياة فاليك اعمال يدوية و افكار روعة من الجينز القديم.
Ways to Reuse and Repurpose your Old Jeans
نرجوا أن تكون هذه الأفكار قد أفادتكم ونالت إعجابكم لما بها من جمالية وبساطة. يسعدنا أن تشاركونا تجاربكن وأفكاركن.
لا تبخلوا في نشر المقال فالدال على الخير كفاعله وأرسلوها لمن تحبون 🌹 نسأل الله أن يتقبل هذا العمل ويجعله في ميزان حسناتنا وحسنات من قرأ و شاهد وشارك.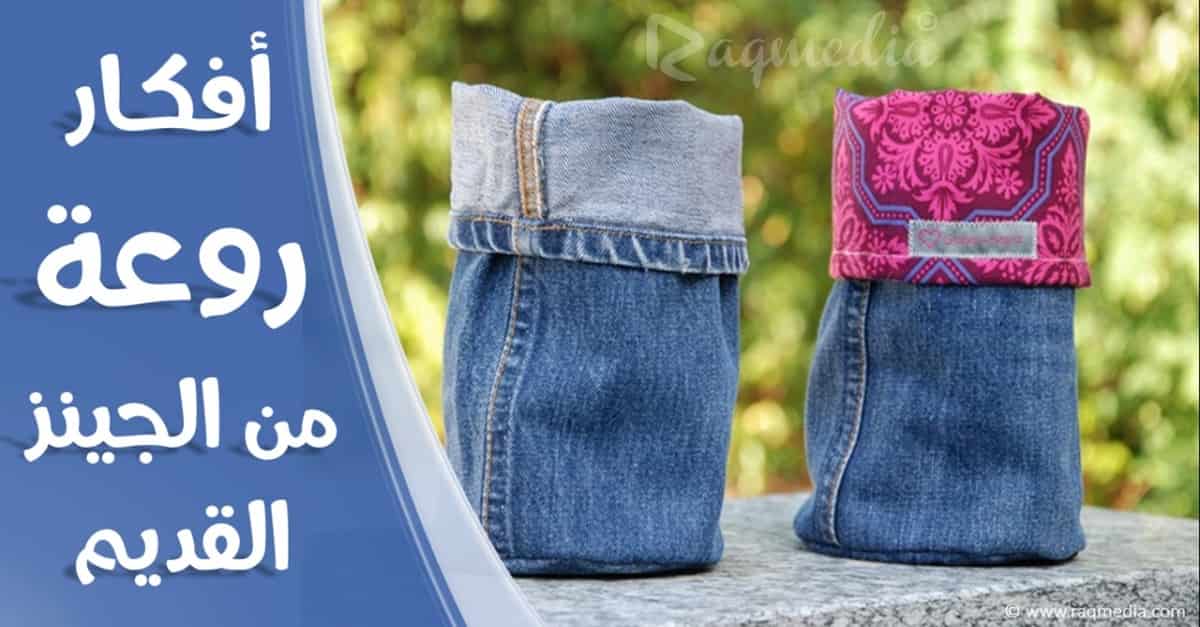 You May Also Like - قد يعجبك أيضا