Remove Windows 10 App icon from Windows 8 or 7 Taskbar. If you don't want to see the "Get Windows 10" icon displayed in the system tray, you can hide it, disable it or even uninstall the app. If you need to update your windows then check our easy guide :
How To Update Windows 10 In Few Clicks
How do I get rid of the Windows 10 Notification icon?
---
إشترك في قناتنا على اليوتيوب وتوصل بأحدث الدروس والشروحات أولا بأول
🔔 Subscribe
to our channel to get Exclusive & free tech tips & hacks
🔔
👍 Follow Our Facebook page to get latest updates 👍
🤩👇👇👇👇🤩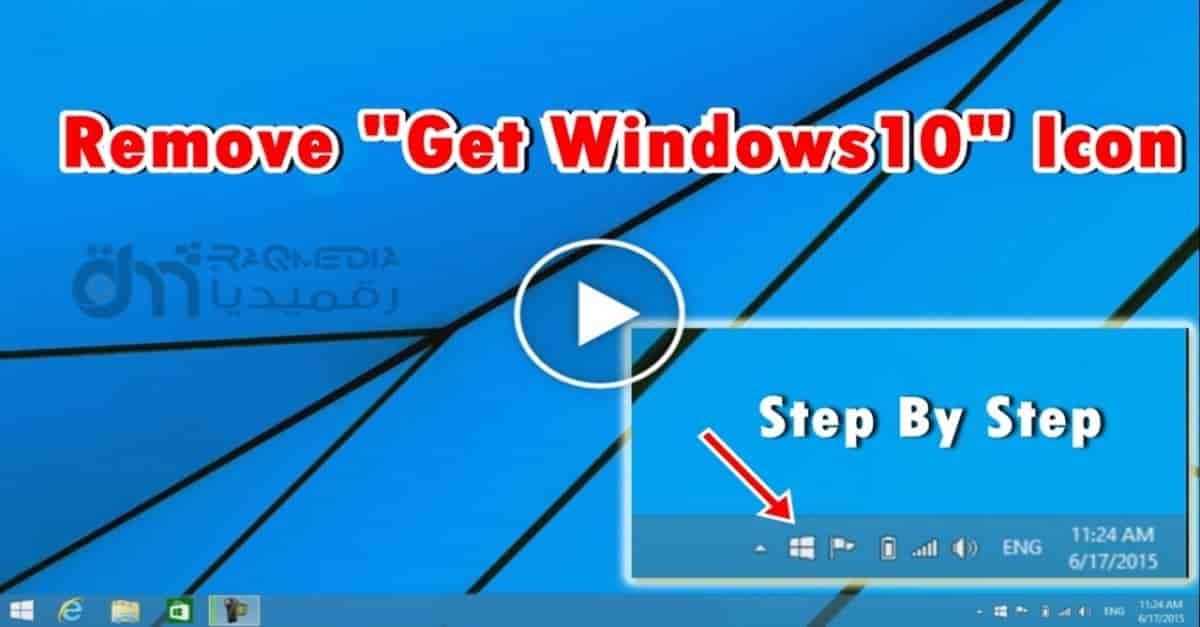 You May Also Like - قد يعجبك أيضا