Ray Ban glasses are the most famous brands in the world of sunglasses, that's why they are one of the most expensive glasses compared to other brands. This popularity and luxury make it tempting for many people to fake this brand in the field of sunglasses.
Real or Fake? : How to Identify Fake Ray Ban Wayfarers?
These copies are easy to distinguish in most of the time, however; there some articles which made it almost impossible to figure out.
Why you should not buy a Ray Ban copy?
These copies has several drawbacks that could be summarized as the following:
May result in health hazards as they are made of cheap materials.
Waste your money and pay high cost for an invaluable article.
Encourage these people for counterfeiting brands.
How to distinguish the original Ray Ban glasses?
The overall appearance: Ray Ban is flawless, free from scratches and impurities. Note the plastic piece located at the arms and even the nose protection. Focus on the welding points in the glasses.
Through the brand on the glasses: The Ray Ban brand is on the eyepiece at the end of the lens on the left. The trademark is clear and written in silver.
Through weight; The Ray Ban glasses are of a weight that can be felt when held by hand. These glasses are made of strong and durable materials that give them weight. While the arms of the glasses are manufactured from metal materials given by weight. In addition, eyeglass lenses have a weight as well. The replicas are lightweight.
Through the serial number: Ray Ban glasses have a serial number, usually at the left arm. While the right arm is marked by the word Ray Ban. The glasses are also marked by "Made in Italy" or "CE". If you miss these marks on the glasses or they are printed, this indicates that the glasses are not original. Through the presence of artisanal (RB) This tag is placed on both ends of both lenses in the glasses. The mark is so blurred that you can only see it when you put the glasses under the light or the sun.
Now, after we have had a general idea about these features, it will be difficult to twist you. To get further details on how to know Ray Ban original or not instantly, just follow our step by step guide below and discover these secret spots.
كيف تعرف نظارات ريبان الاصلية
If you want to be hassle free and get your original Ray Ban, click the link below and get it from the official store at a very low price: 😉👇
For more questions or have other tips to share with our community, we will be glad to read them in the comments box below 😃.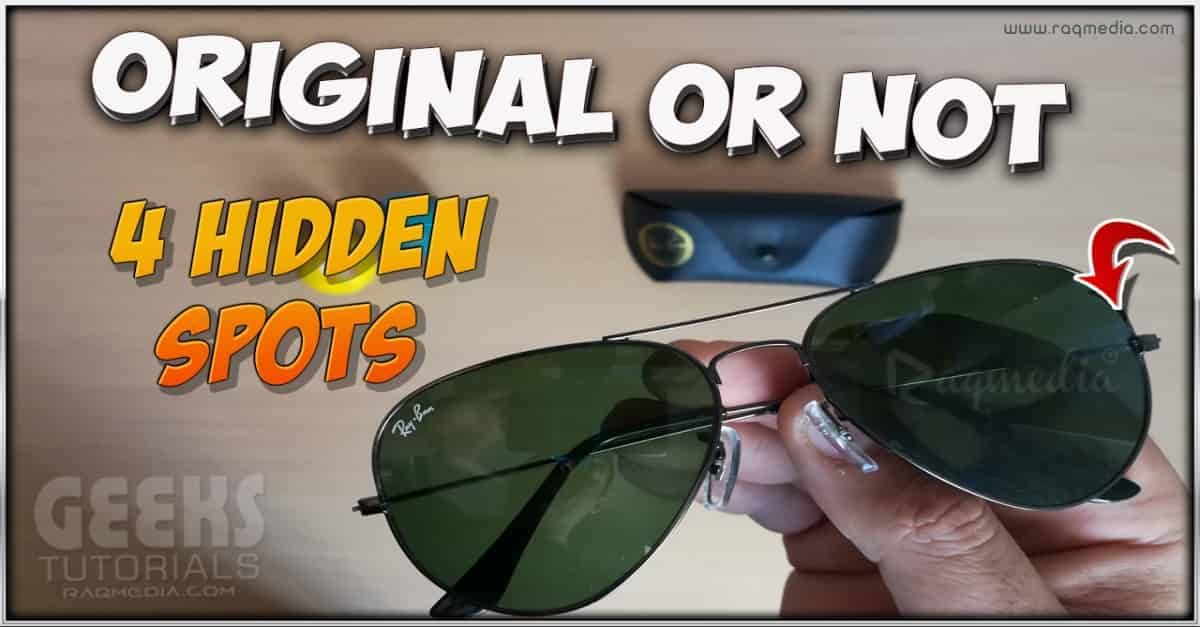 You May Also Like - قد يعجبك أيضا